Doxikota Good Karma MS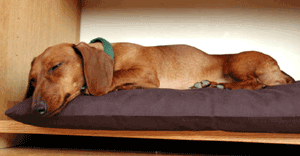 Carmen has found her forever home in Minneapolis, MN
with some very special people to love. Her new 'mom',
Pamela Espeland of www.espelandassociates.com works
out of her home. Carmen gets to spend her days helping
with Pamela's work. This picture was obviously taken
after a hard day of writing, copywriting, and editing!





CH Ez Goins River at Sagerun MW x CH Doxikota Mali-boo Barbie MS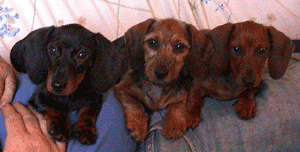 Christine, Payton, and Strudel. My 3 Sisters!
Lee (the better half of the Doxikota Household) loves to play with puppies.
These 3 were helping him to have a restful Sunday
afternoon watching the NASCAR races.